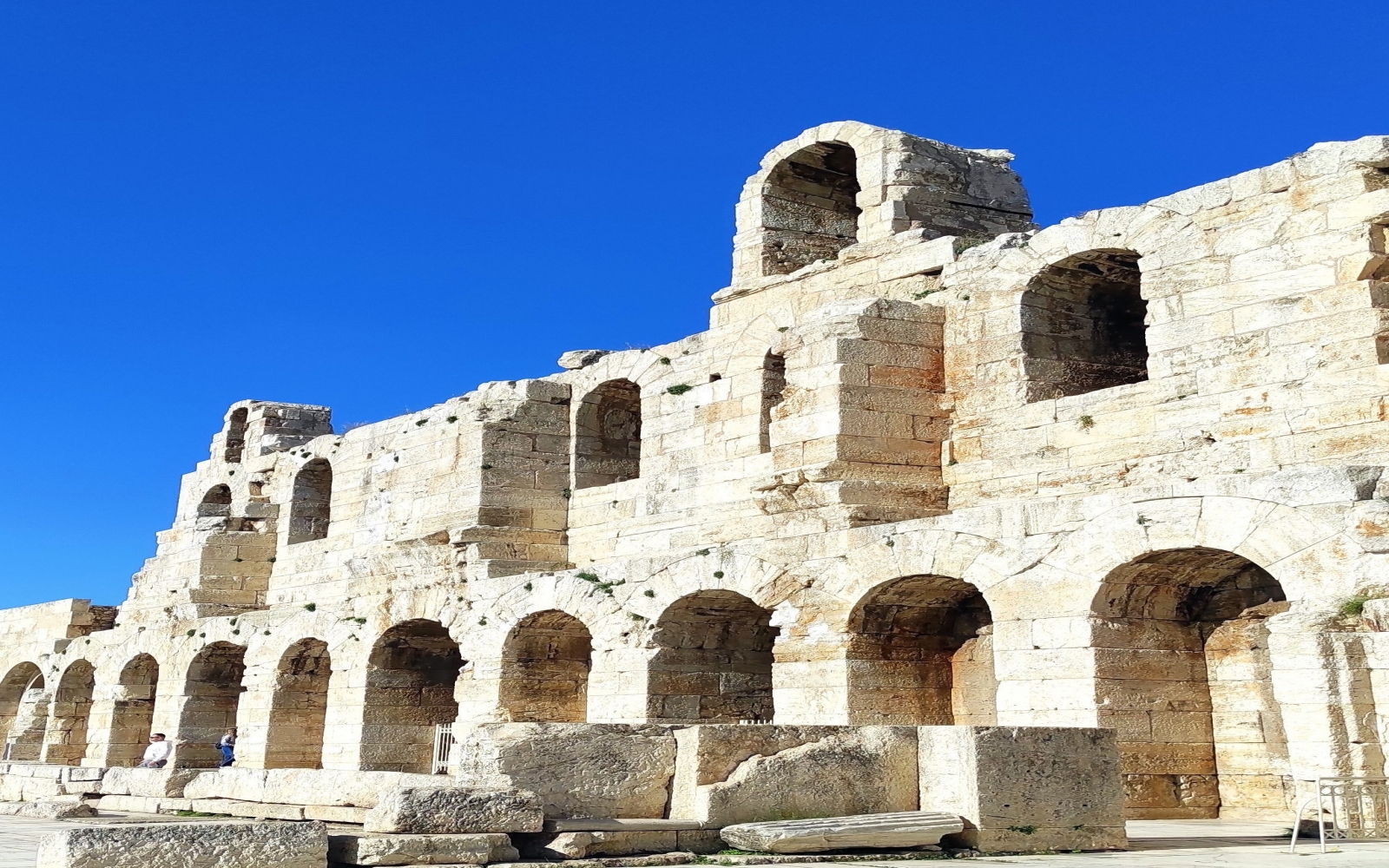 Odeon of Herodes Atticus
Location: it is located  to Dionysiou Areopagitou sidewalk and below the Sacred Hill of the Acropolis.
No one can miss the Herodion from his walk as we are talking about a luxurious but also brilliant monument which was covered with a roof of cedar wood. It was set on fire by the Heruls in 267 AD. During the Turkish occupation it was integrated to the Stoa of Eumenes in the Haseki wall. The Odeion, today can accommodate 5000 spectators while various performances of international and domestic take place.